hello!

this is my first topic in this forum.
my name is daniel, i come from mannheim in germany and i am 15 years old. in my freetime i like it work on historical trams and over-land-trams.

i want you show the trams of the "rhein-neckar-dreieck". here we have the biggest tram-network with 200 kilometres track. the network includes 3 big citys (mannheim, ludwigshafen and heidelberg) and 2 overlandlinies. overlandlinie 4 beginns in Heddesheim (OEG, "oberrheinische eisenbahn gesellschaft") and drives via mannheim and ludwigshafen to bad dürkheim (RHB, "Rhein-Haardt-Bahn"). Overlandlinie 5 is a ciyrcle roundlinie because there is no beginn and no end. this linie drives from mannheim over edingen(baden), heidelberg and weinheim to mannheim.
a few years ago every city had got an own traffic operation and the overlandlinies where a own traffic operation. but now its all own traffic operation - the RNV.

today i show you the trams of heidelberg.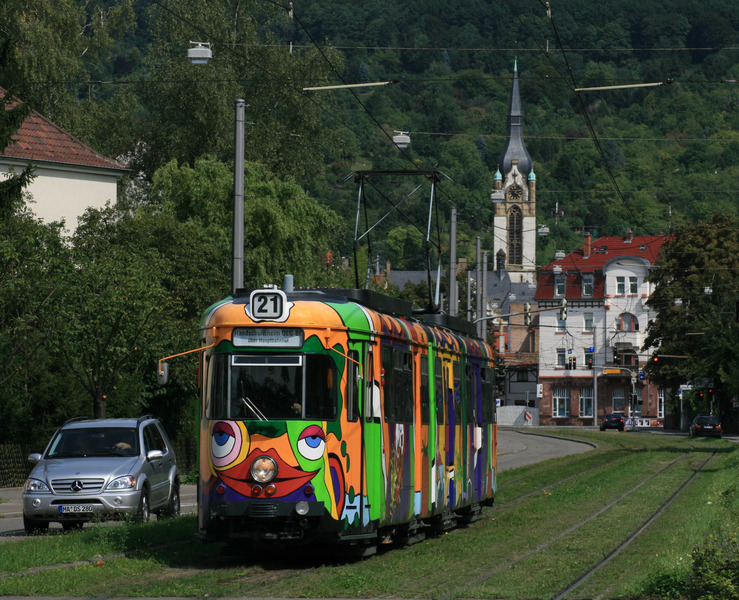 this is a GT8, builded by Düwag. all four trams of this typ were builded in 1975.


one is scrapped 2008, one (the tram you can see of the picture) is in possession of the local tramclub and would be rent of the rnv, because there are too many trams not operational. the other two trams are in possession of the RNV. replace should be 2009 or 2010.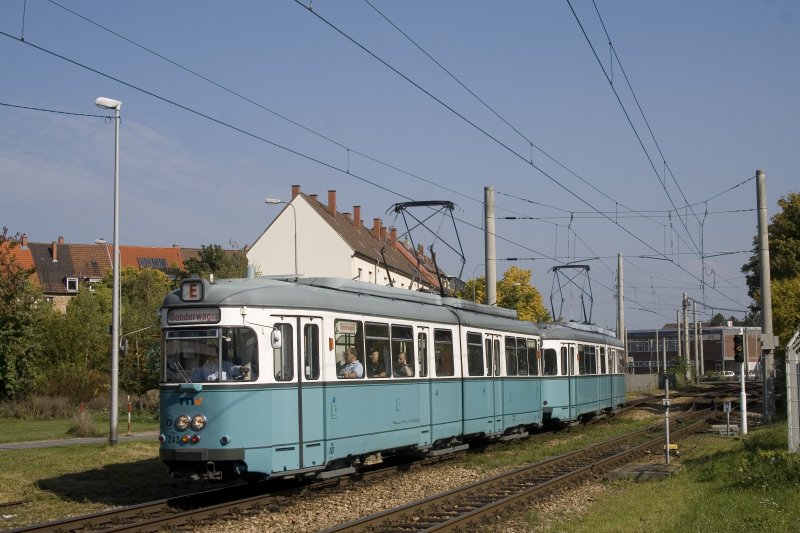 this are two GT6, buildet by Düwag from 1964-1973.


eight trams are in passenger-traffic, one is there fordriving school, one is a rail-grinding-tram in heidelberg, two are rail-grinding-trams in mannheim and ludwigshafen, one is in heidelberg stripped of useful parts and the other are scrapped or would sold tho other citys. the eight passenger-traffic trams are usually mechanically and electrically coupled to four units. replace should be 2009 or 2010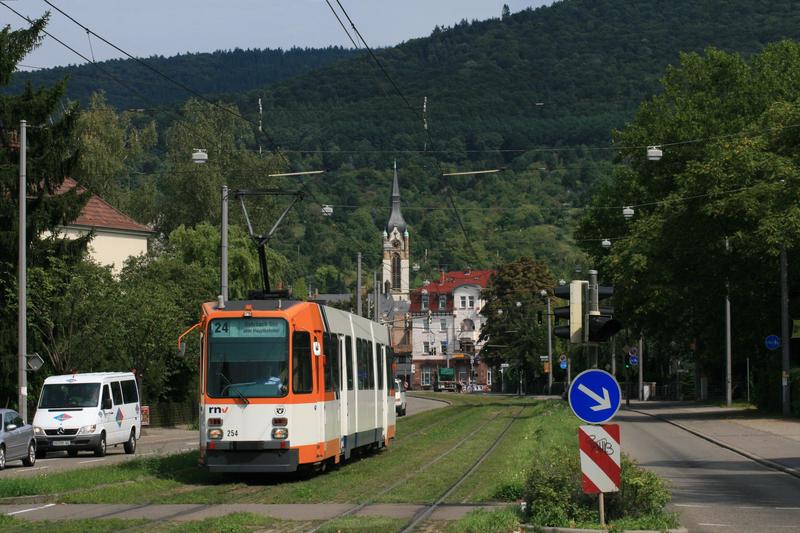 this is a M8C. eight one would builded from 1985 and 1986 by Düwag.
all eigt M8C are still in service in heidelberg. the RNV planed modernization 2009.
all eight trams should become a lowflor central part, a new chopper, an air conditioner and LED destination displays.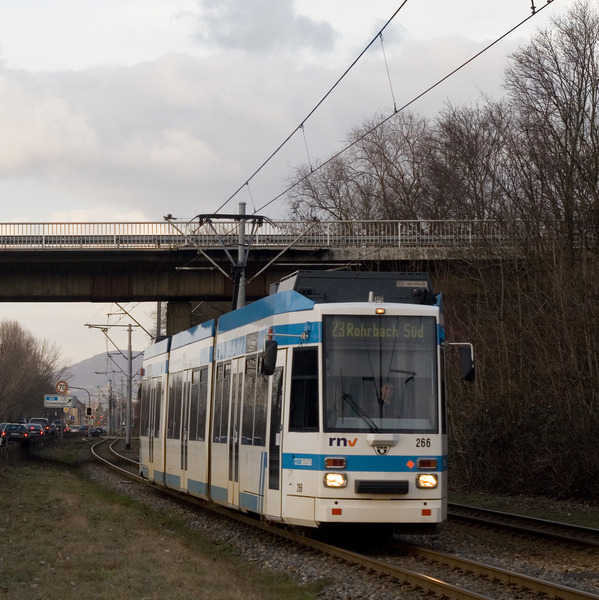 [b]here you can see a MGT6D, all twelve trams of this typ where buildet 1995 and 1996 by Düwag and ABB.
all trams of this typ are still in service.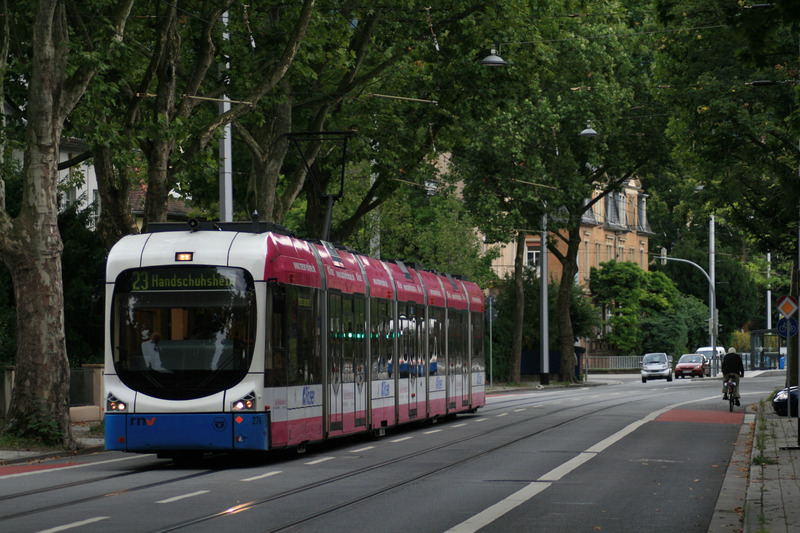 This is a RNV8, eight one buildet 2002 and 2003 from BOMBARDIER.


all trams of this typ are still in service. 2009 or 2010 should come eigt new RNV8


in the next days i would show you the trams of mannheim!